Fruits contain water, vitamins, fiber, antioxidants and a variety of nutrients. Natural sugar is found in fruits, which is not harmful to the body. Although natural sugar does not cause any harm to the body, people who need to control their blood sugar level should know which fruits are high in sugar. They should avoid the consumption of such fruits. Let us know which fruits have the highest amount of sugar and which fruits have very little natural sugar. People with diabetes and losing weight should avoid the consumption of these fruits.
Know 5 benefits of bitter gourd for Diabetic patients
7 Fruits which contain too much sugar:
1. Mango –
Mango is one of everyone's favorite fruit, but there is 45 grams of sugar per medium sized mango. If you are trying to lose weight, then avoid consuming mangoes. However, you can eat a few slices.
2. Grapes –
One cup of grapes contains about 23 grams of sugar. You can consume it in limited quantity. You can deep freeze grapes and use them in smoothies, shakes and oatmeal.
Sattu health benefits for diabetes and obesity
3. Pear-
A medium sized pear contains about 17 grams of sugar. Its consumption can increase your blood sugar level. If you want, you can eat some slices of it by mixing it with curd or salad.
4.Cherries –
One cup of cherries contains about 18 grams of sugar. If you are a diabetic patient or are thinking of losing weight, then consume cherries in limited quantities.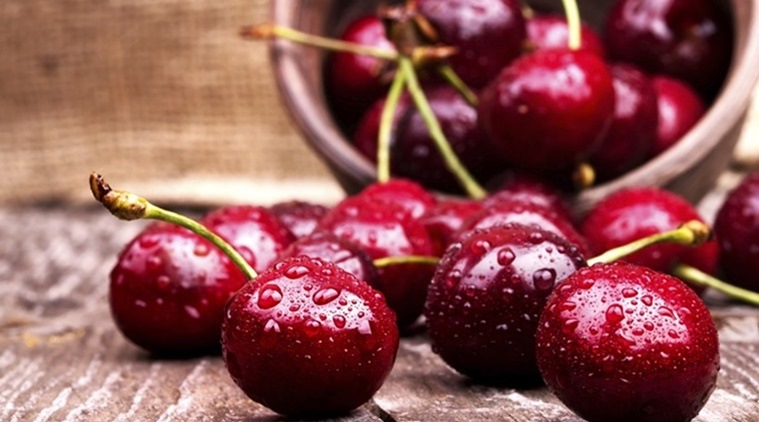 5. Watermelon –
Watermelon is the most consumed fruit in summer. It has a lot of water in it. It fulfills the lack of water and electrolytes in the body. Its one big slice contains about 17 grams of sugar. Consuming too much of it can increase the blood sugar level. So eat it in limited quantity only.
These 5 Home Remedies are more Best than Medicines for Diabetes
6. Figs –
Two medium sized figs contain 16 grams of sugar. If you are a diabetic patient, do not eat it in large quantities.
7. Bananas-
One medium banana contains 14 grams of sugar. If you are a diabetic patient then you can eat half a banana.
Diabetes Symptoms, Causes, and 6 Home Remedies